Bibliotheque Solvay, Brussels

team
23-24 May 2023
Bibliotheque Solvay, Brussels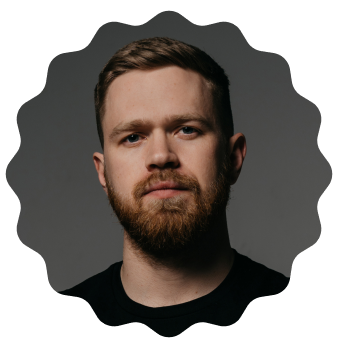 Viktor Berezenko
Founder
Viktor is the founder of the World Anew Foundation, entrepreneur, sociologist, psychologist with a PhD, an expert in topics concerning strategic communications, mass psychology and digital transformation.
He is the co-founder of the Institute of Cognitive Modeling and Institute for Global Transformation, both part of organization that includes NGO's and commercial companies with offices located in Kyiv, Ukraine and Brussels, Belgium.

Having worked in the field of Communications since 2006 his portfolio includes successful cases of cooperation with state authorities, political parties, national and international institutions, and businesses. Among them are projects with the European Commission, Red Cross Society of Ukraine, UNICEF, IFES, Embassy of Ukraine in Poland, Ministry of Foreign Affairs of Ukraine, Ministry of Digital Transformation of Ukraine, Ministry of Health of Ukraine, Ministry of Culture and Information Policy, Ministry of Environmental Protection and Natural Resources of Ukraine; technological giants such as Google, Facebook, Viber and other public organizations, representatives of private business.

Currently, one of the main areas of focus is creating instruments that support platforms and give opportunities for communication between public institutions, businesses, and NGOs in Ukraine, Europe, and the world.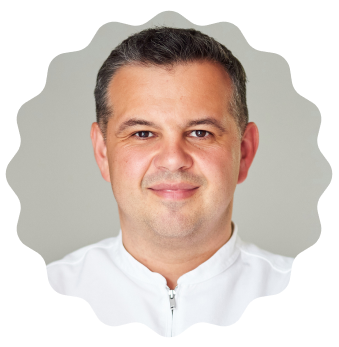 Dmytro Tsarenko
Founder
Dmytro is the founder of the Institute of Cognitive Modeling, a social and political technologist with 10 years of experience, a media manager of national channels, a creator of television formats, and a former general producer of Novyi Kanal.
Social and political technologist, media manager, creator of television formats.
ICM communication cases were shortlisted for the Effie Awards and Excellence Awards. Lecturer of the course "Specialist in interaction with the authorities (GR)" at the Kyiv School of Economics.

Areas of competence: implementation of social technologies, political and strategic consulting, crisis and reputation management, and marketing communications.

Currently, one of his main activities is to support digital platforms and create opportunities for communication between government agencies, businesses and NGOs in Ukraine, Europe and across the world. His efforts are aimed at working not only in Ukraine, but also in other countries. In particular, in Europe, the focus is on the development of the Web3's direction, as well as a number of non-profit projects.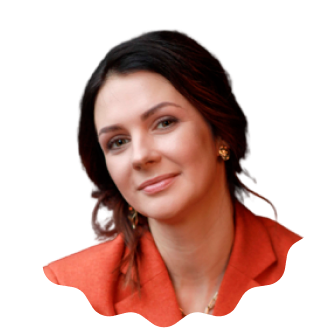 Valeria Loshmanova
Chair of Organizing Committee
Valeria is the head of communication at the Institute of Cognitive Modeling, Brussels, and chair of the European Web3 Summit's organizing committee. Her mission is to build communities, develop communication strategies, deconstruct public opinion paradigms, and make technology and science more accessible to civil society.
Valeria has over 15 years of innovation-focused marketing and communication experience, in both the private and public sectors, including digital and educational diplomacy. Presently, she is active in the development and promotion of Web3 transformations and the implementation of Blockchain technology within civil society organizations.
She is the founder of Nobilitet conference, a high-level networking conference for scientists, human rights defenders, educators and economists.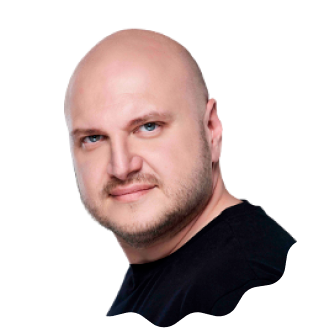 Dmytro Barbarchuk
Chair for Strategy
Dmytro is an entrepreneur, product strategist, marketer, and cryptocurrency investor with over 20 years of experience in private and public sectors. His background includes marketing, finance, compliance, and entrepreneurship.
Throughout his career, he has focused on the advancement of the world through innovation. As an early mover in the blockchain space, Dmytro focuses on developing business strategy at the Institute of Cognitive Modeling to transform traditional businesses with Web3. Expert in Web3, blockchain, collaborative and attention economies, user engagement and loyalty programs, he is an experienced thought leader and researcher.
Dmytro is a co-founder of Owndi, a blockchain protocol that redefines identity and data ownership.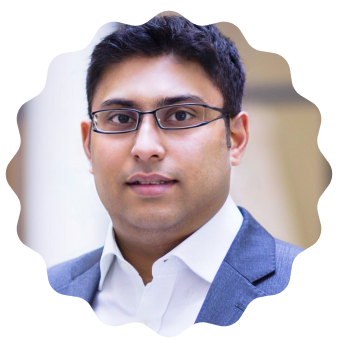 Kumardev Chatterjee
Technical Co-Chair
Kumardev is a globally known metaverse mastermind, thought leader and futurist, serial tech innovator, founder, entrepreneurial industry leader, investor and author with more than 25 years of experience in strategy, deep tech and executive leadership at start-ups and Fortune 500s across Europe, USA and Asia.
INTEL an EU awarded Young Innovation Luminary, and a co-author of the EU's 'Digital Minds for a New Europe' book, alongside Vint Cerf, Eric Schmidt and others. He was recognised as a "10 most innovative global AI executives" by Analytics Insight magazine (2020), inducted into the prestigious Progress 1000 list of London's Most Influential Leaders in Technology (2019). Interviewed by Forbes, Bloomberg, BBC, CNN, published by the New York Times other leading press and media outlets. Computer Scientist from UCL as a British Chevening Science Scholar. He currently advises and works closely with major governments, official institutions and large corporates on Metaverse, Web3, Smart Cities, Innovation and Investments.